40% off all products for WAPF members
MAY 11TH, 2020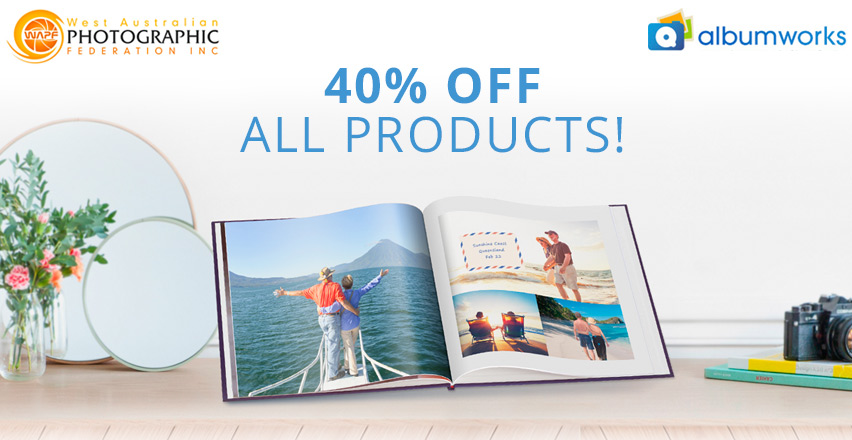 Special offer for WAPF members only!
Get 40% off year round from albumworks.
Valid until 31, Dec, 2022
Simply download and install the Editor to start creating (or create online)
DOWNLOAD MAC | DOWNLOAD WINDOWS

When you're ready to order, insert your WAPF Voucher Code into the Voucher Code field in the shopping cart and click redeem.
WAPF Voucher Code: WAPF40
--------------------------------------------------