Hi Colour - New 7 colour printing!
FEBRUARY 2ND, 2023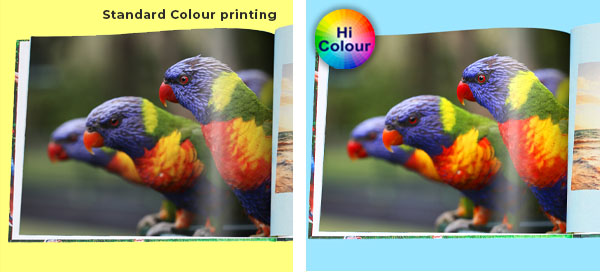 We have now launched Hi Colour on our brand new printing press, bringing your photos to life with exceptional punch and beautiful depth of colour. 7 photo colour inks adds extra range of colour by applying 3 extra colours beyond the 4 standard colours that everyone else uses. The 7 colours are then printed on photo quality papers which brings extra dot control and ink stability to further enhance your images.
With the new press there are some changes compared with our previous HD printing. We have upgraded the weight of our Photo Luster paper from 240gsm to 260gsm and selected a slightly smoother sheet which reflects the light more evenly. And, if you investigate super-closely you 'might' notice a slight change in colour gamut due to the different types of inks used and the screen pattern.
The new press gives us greater flexibility so we can now offer a new 14 x 10" book size. Mid-way between 11 x 8.5" and 16 x 12", it's the perfect size to blow up those special photos, while not to large to hold in the hand. We will also soon be offering additional paper types.

If you have any queries at all about Hi Colour printing, please feel free to contact our Customer Service team, we would love to hear from you.