Reordering your treasured Photo Books
NOVEMBER 5TH, 2021

Loved your Photo Book and wanted to reorder one as a gift for family or friends? Is your Photo Book the envy of all your friends and you want to give them a copy? Perhaps you've even misplaced your Photo Book in a move. Whatever your circumstances may be, we can help you!


You have the ability to reorder your past Photo Books in a few very easy steps.


If your Photo Book is fairly recent you should have a "share URL" that was sent to your email inbox when you purchased your Photo Book. To find your "share URL" you can use the search tool in your inbox – simply search for the word "albumshare" and you should find any emails we have sent you.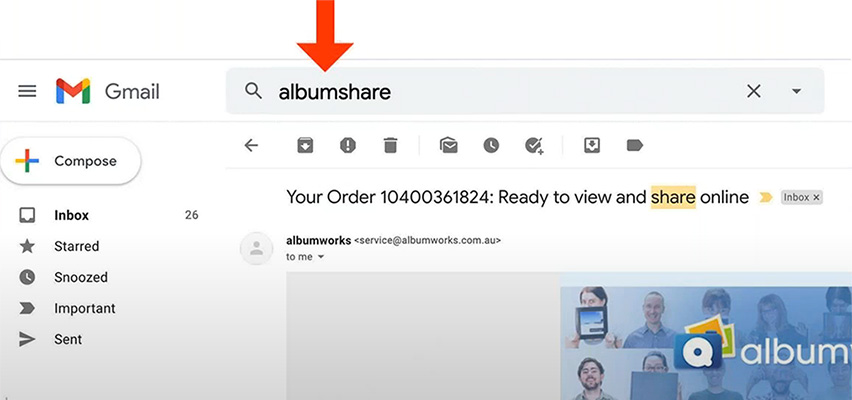 A "share URL" is an online link that allows you to view and share a digital copy of your Photo Book. When navigating to this link, a web page will open and you will be able to order an identical copy by clicking on the "ORDER YOUR COPY" button underneath the preview of your album.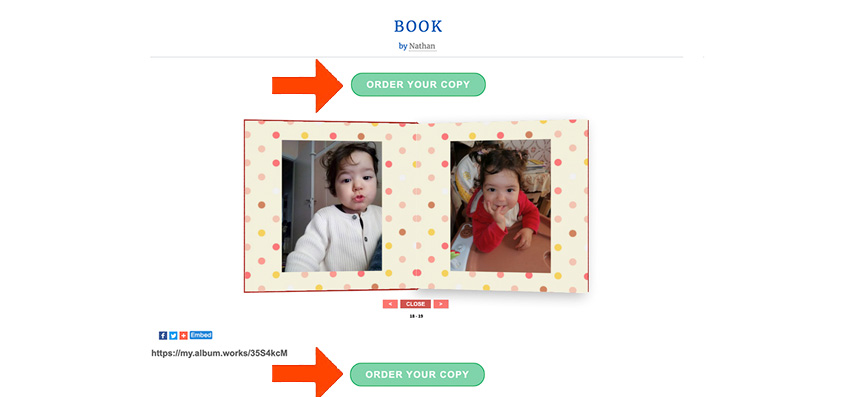 Clicking "ORDER YOUR COPY" will open an order form. Simply fill out all the details and click "SUBMIT". You will then be taken to a secure banking screen where you can make a payment.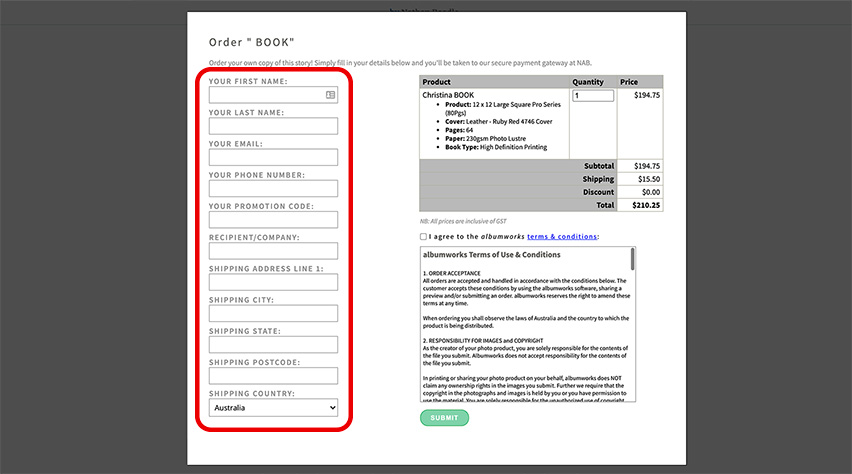 Once that is all done your order will start processing through the print stages and it won't be long until your new copy arrives at your door.


If your order was from some years ago and or you can't find your "share URL", please give us a call 1300 553 448 or email - servce@albumworks.com.au with your full name, the order number or project name and we will be able to find it for you.


If your "share URL" doesn't work, please contact us as above and we will either create a new share URL for you or we will be able to manually create a re-order for you.


What if you don't know any of these details? Don't fear! Any bit of information will help us. Details like when you ordered your book or what the cover image or internal images looked like – sometimes these details are all we need to have a bit of a dig around and find your order.


Wondering if we can re-print a book size we no longer print or a much older photo book? Or do you have a Photo Book created in Apple Books? Give us a call or send us an email and as we are always more than happy to try to fulfil your Photo Book needs in any way we can.


There are so many different reasons our customers reorder their Photo Books so if this is something you've been wondering about, please don't hesitate to get in touch with us!
Contact
1300 553 448
service@albumworks.com.au